Hello, dear friends. The topic of this post is "Signs of his infidelity or Is he cheating on me?" Today, we talk about how you can find out if your man is cheating on you or not. Infidelity can be one of the more devastating and painful in the couple's relationship. Who wants to look like a fool believing in his words while he is betraying? Is there a way to warn yourself against his love affair? If you stuck in such situation, there is nowhere to hide. So, read further and let's find together a way out.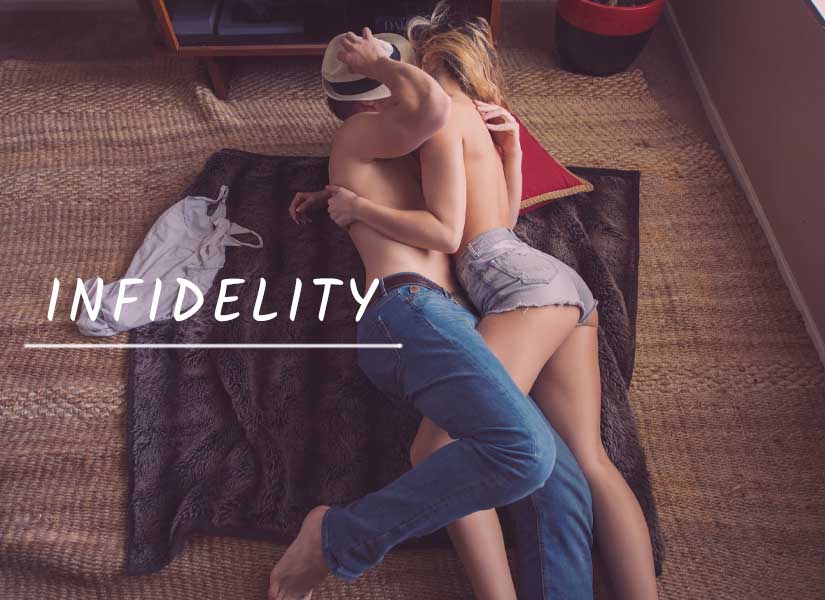 8 Signs of Infidelity and Cheating
When someone cheats on someone – a man on a woman or a woman on a man, the first signs are often the same. Here are the most common, classic signs of infidelity or his cheating:
Your man begins to look after himself intensely: for his appearance and clothes and especially for his underwear.
He is always in a big hurry and he always has some important business.
It seems that your man has his thoughts in the clouds, he dreams about something thoughtfully.
Very often, he hides his phone, puts it back up. He carries his phone with him all the time and he does not leave it on the table if he leaves the room.
He receives sms or phone calls at night. Your man may chat with someone via messengers and hide it when you are near him. He may also leave the room to answer on his phone.
Your man may start comparing you with someone else. And this comparison is always not be in your favor.
He may begin avoiding sex with you, or, conversely, suddenly become very active in bed. Sometimes it happens that your man can start using new sex positions or doing things with you that he has not done before.
Your man can become more attentive to you or begin to fulfill all your requests, or spend much more time with you than before. This behavior may be a sign of his guilt. Maybe vice versa, he started changing his behavior and became more impatient and irritable. In addition, he can initiate quarrels.
The features can be quite different. We mentioned the most common. Much depends on this particular man and your specific situation. If you found some of that signs (even all) out in your man behavior, do not rush to break up with him. Keep reading, you should know a little bit more to make the right decision.
8 Signs of His Infidelity: Is He Cheating on Me?